Row 1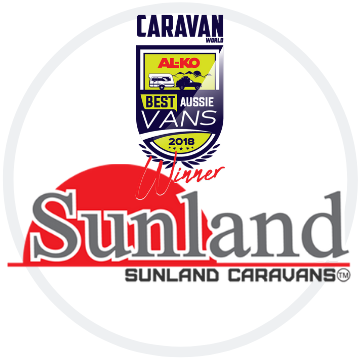 Row 1
20'6" BLUE HEELER
​​​​​​​WALK THROUGH


Row 2
TARROT'S TIPS:
TUNING THE TELEVISION

Row 3
TARROT'S TIPS:
INTERNAL POWER AND WATER

Row 4
TARROT'S TIPS:
HOW TO OPERATE A MANUAL AWNING

Row 5
TARROT'S TIPS:
EMPTYING A TOILET CASSETTE

Row 6
PHOENIX
21'6" WALK THROUGH

Row 7
PHOENIX
21'6" WALK THROUGH

Row 8

Row 9
BLUE HEELER
19'6" WALK THROUGH

Row 10
PHOENIX
20'6" WALK THROUGH

Row 11
LONGREACH FAMILY
23'6" WALK THROUGH

Row 12
In 2020, Sunland Caravans and Kevin Sullivan Music.

We have built a 21'6" Family Caravan for Kevin, Belinda, KJ, Cha Cha and Jet and they have been touring Australia - just like the song, Outback Australia!!

Below is a series of videos we put together before they hit the road. To keep up to date with the Sulli-Van Tour keep an eye out on their Facebook page and the tour page of their website. You can also purchase merchandise and Kevin's latest CD from their website.

https://kevinsullivanmusic.com/shop/

We can't wait to catch up with the Sullivan family at the end of their trip. If you see them in your region, check them out to see a great show.
Row 13


Row 14

HAVE YOU EVER HAD A PUP THAT KEPT ON GROWING?

Row 15
LONGREACH 24' WALK THROUGH

WOW! CHECK IT OUT. 24' OF STUNNING DESIGN FEATURES. ONE OF OUR FAVOURITE VANS FOR THE YEAR!

Row 16
LONGREACH 20'6 WALK THROUGH

IF YOU ARE VERY TALL YOU MAY HAVE TROUBLE WALKING AROUND SOME CARAVANS. NOT THIS ONE!! CHECK IT OUT WITH ROY AND HAE A LOOK AT THE OTHER INCLUSIONS AND PERSONAL TOUCHES.

Row 17

CHECK OUT THE BLACK JACK ELECTRIC LEG WITH ROY.

Row 18

TAKE A LOOK AT THE ALL-NEW 16' PUP. THIS VERSION INCLUDES 2 EXTRA LARGE SINGLE BEDS.

Row 19

CHECK IT OUT. SO MUCH IN ONLY 11'6"!! INCLUDING DUCTED AIR CONDITIONING AND HEATER!!

Row 20

Row 21