RECREATIONAL VEHICLE MANUFACTURING CERT III QUALIFIED
Our Operations Manager has recently updated his University and Coach and Motor Body Building qualifications...
...with the latest Qualification offered through Tafe Qld. The Certificate III in Recreational Vehicle Manufacturing covers all the detailed skill sets needed to produce the highest quality Caravans to the Australian Market. Starting his Career in Coach Building in 1979 with Denning Coaches and continuing through to the 21st Century now working with the team at Sunland, Michael brings a large body of experience to the team that has built the Caravan of the year twice in 5 years. As part of the initial group updating existing qualifications, and formalising others, Michael is establishing a full apprenticeship programme within Sunland to start expanding the professional team at Sunland, and in the industry in general.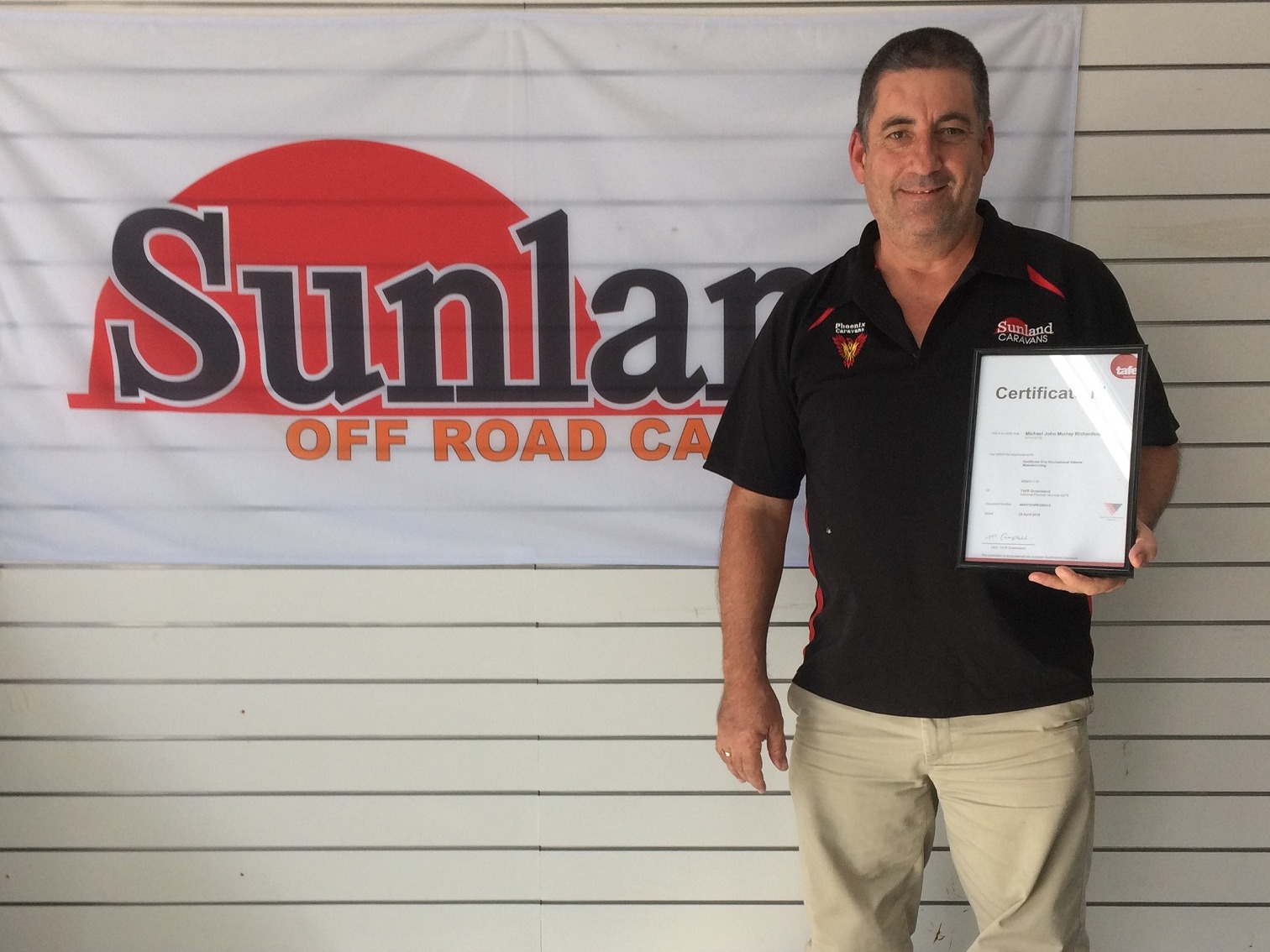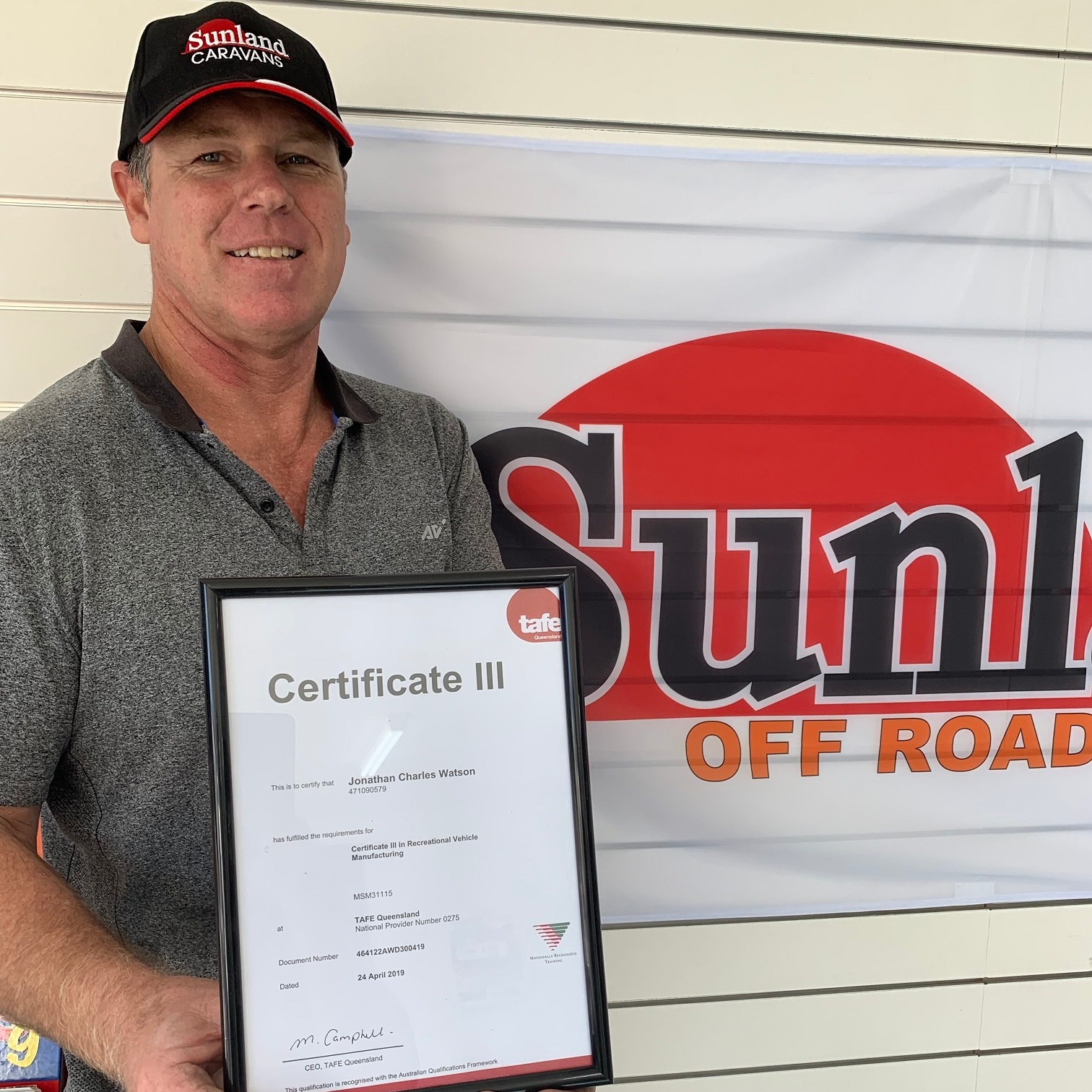 Jon is the Foreman of the Production facility at Sunland.
Having been employed in the Vehicle building industry, in both ground up manufacture and repairs, insurance rebuilds and general servicing for over a decade, Jon led the charge to upgrade the qualifications of our staff. Being the first person in line for the newly created Tafe courses, Jon's piece of paper, a Cert III in Recreational Vehicle Manufacturing allows us to start a new apprenticeship induction programme at Sunland. Jon's value to Sunland and our clients is enormous, being a positive, dedicated and detail oriented professional who has a strong background in leadership and meeting competing schedule deadlines.
Ross has done enough in the vehicle building industry to warrant a dozen Certificates.
Being in the group of Sunland staff who took advantage of the new Tafe courses, Ross has the Certificate now to go with his experience. Ross has been employed in the Vehicle building industry, specifically horse floats, most being fully customised full fit-out floats with kitchen, bathroom and living area, and the ground up manufacturing of Caravans and RV trailers for nearly 20 years. His experience covers all areas of manufacturing and repairs. Being the senior leading hand at Sunland, Ross is the man who gets it done. From Suspension and chassis thru to final fit-out, Ross knows our product better than most, and he is the go-to man in our team.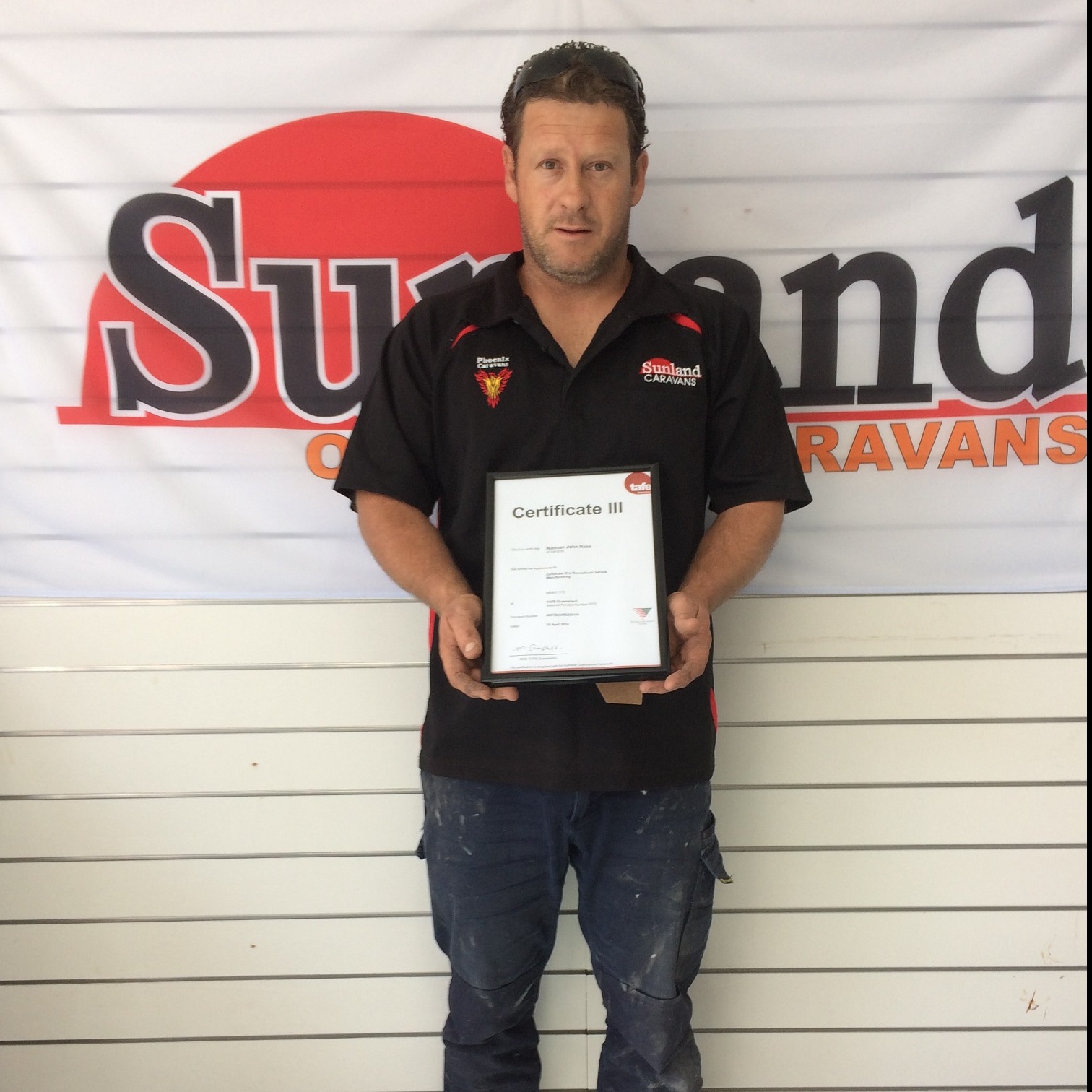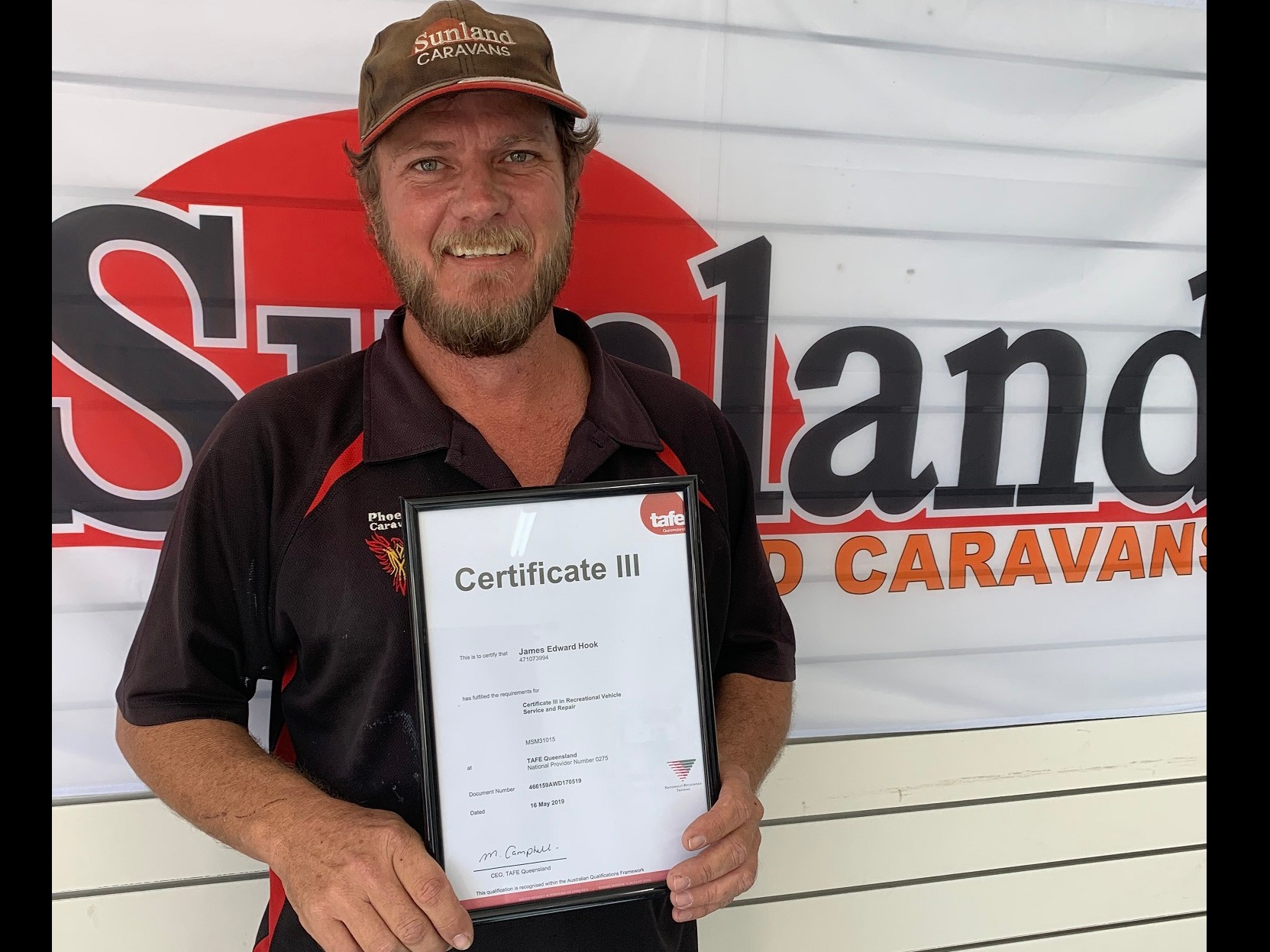 Supporting his new Certificate III in Recreational Vehicle Service and Repair...
...the final result of the very latest new course offered by Tafe, James adds to his broad experience, the specific training, tests and qualifications of a full TAFE course.
James has been with Sunland Caravans since Oct 2009 and during that time has worked on all aspects of caravan manufacturing and repair. He is currently the Service and Tech Support for Sunland, which requires a high level of knowledge of diverse products to allow him to assist customers at our workshop and in remote locations travelling the country.
Before Sunland, James worked at repairing all makes of caravan and motor homes. He has experience in Custom Alloy fabricating 4WD kits, bullbars, side steps, roof racks etc. He has also worked building Custom horse floats ranging from a small 2 horse float thru to 40 foot goosenecks and fifth wheelers with large living quarters.
Schedule A Factory Tour Today!
Call (07) 5499 2250 or Click The Button:


(We will reply promptly)