The LONGREACH is perfect for families looking to adventure together. Spacious, light and strong, yet luxurious and superbly designed inside to offer all the amenities you might need for your family.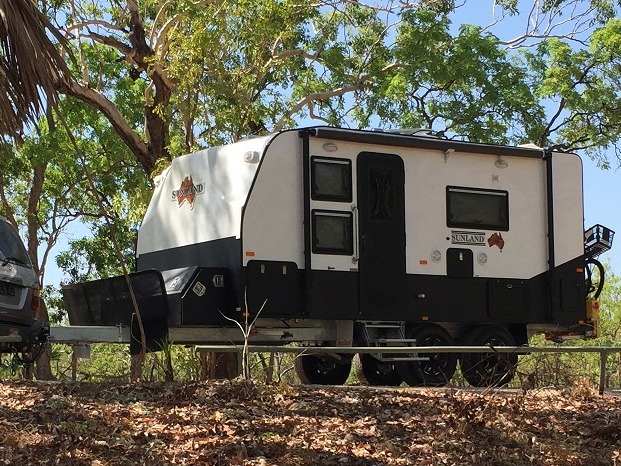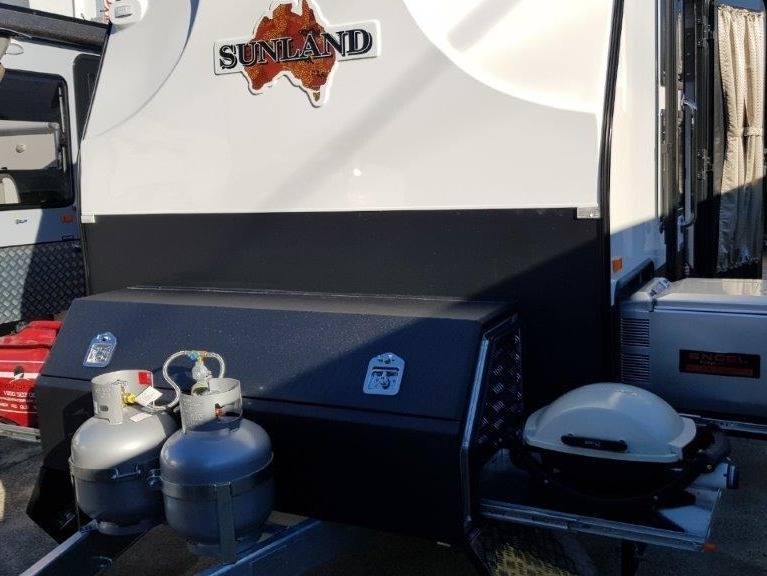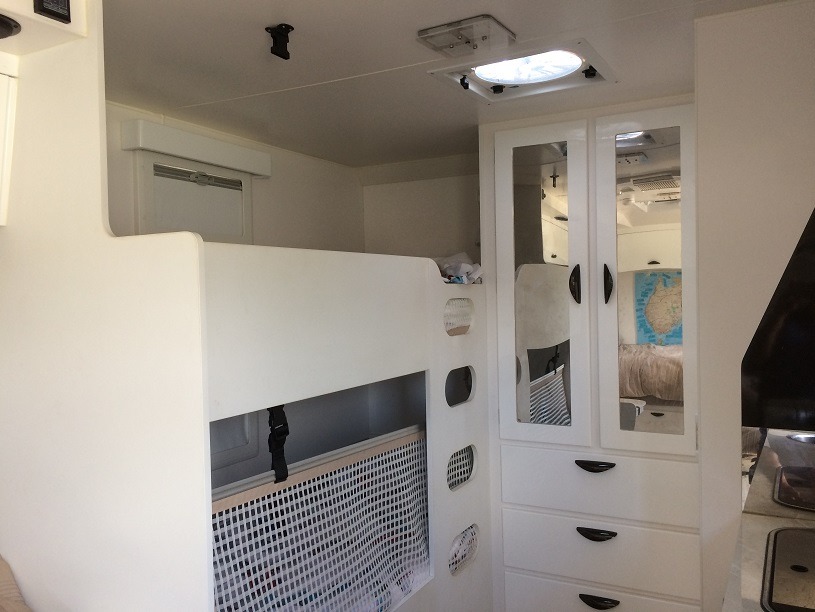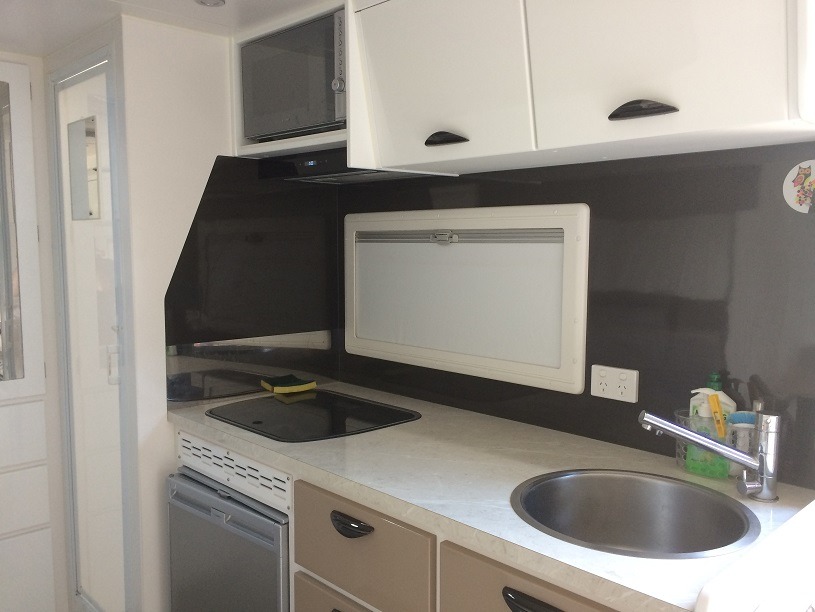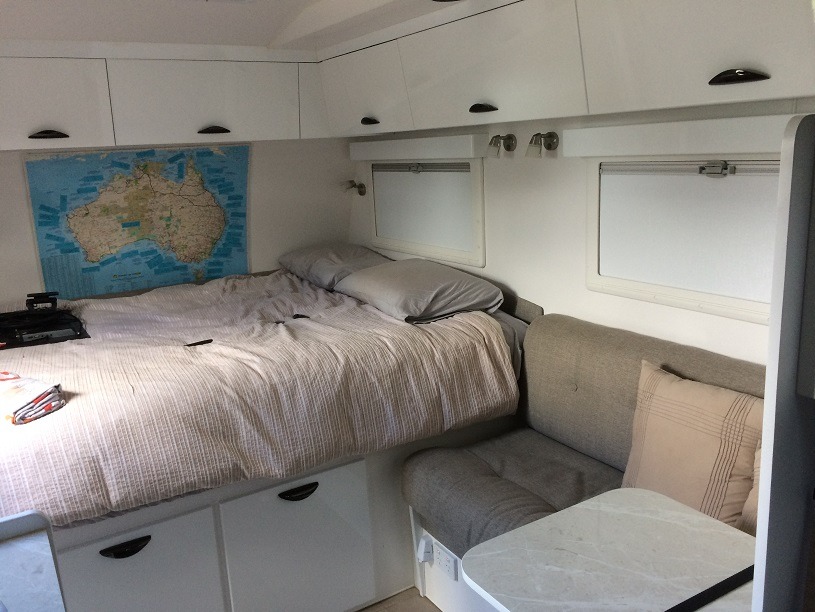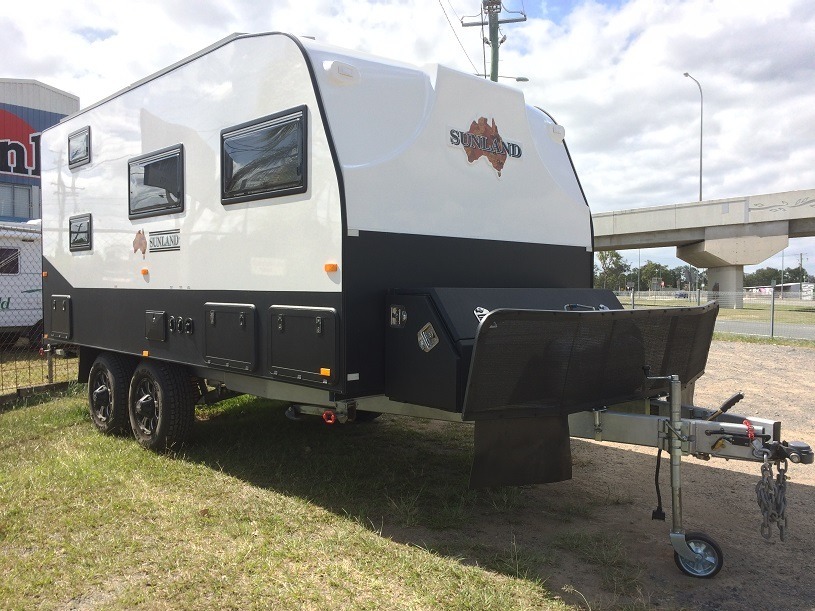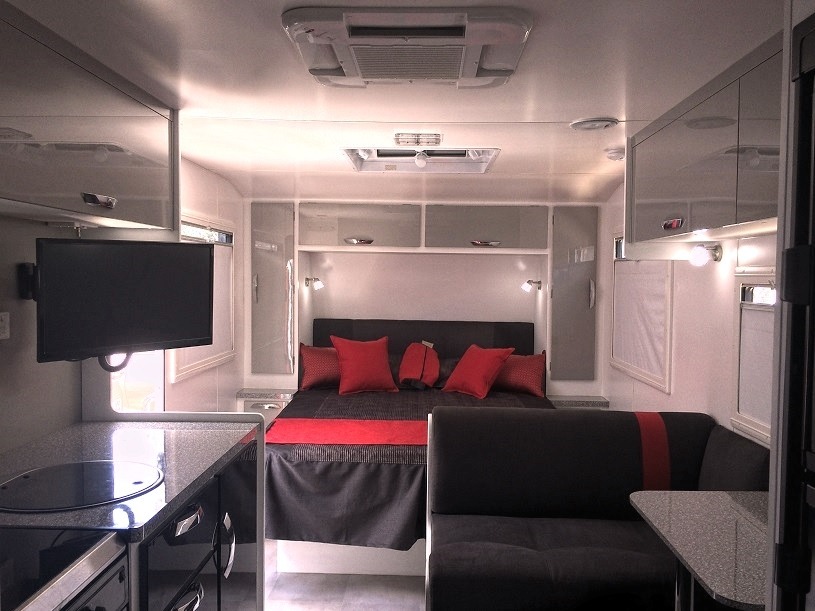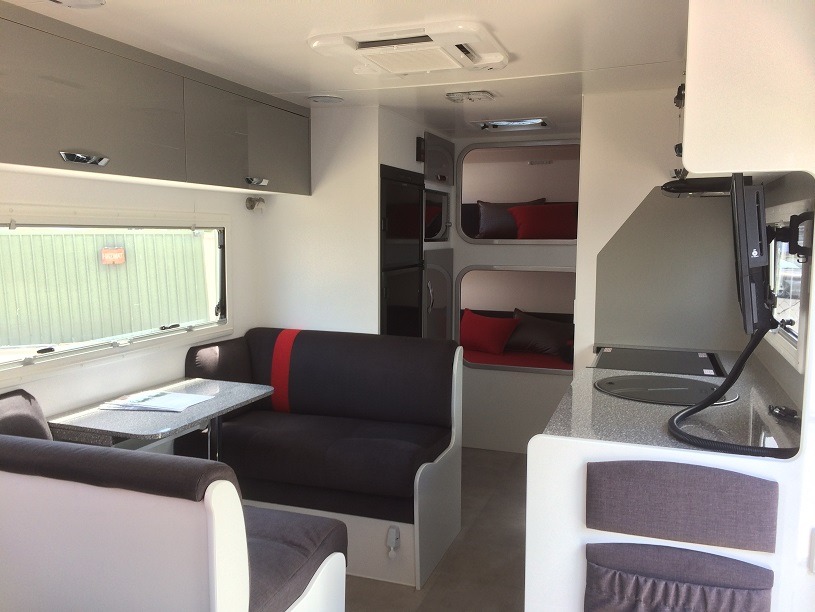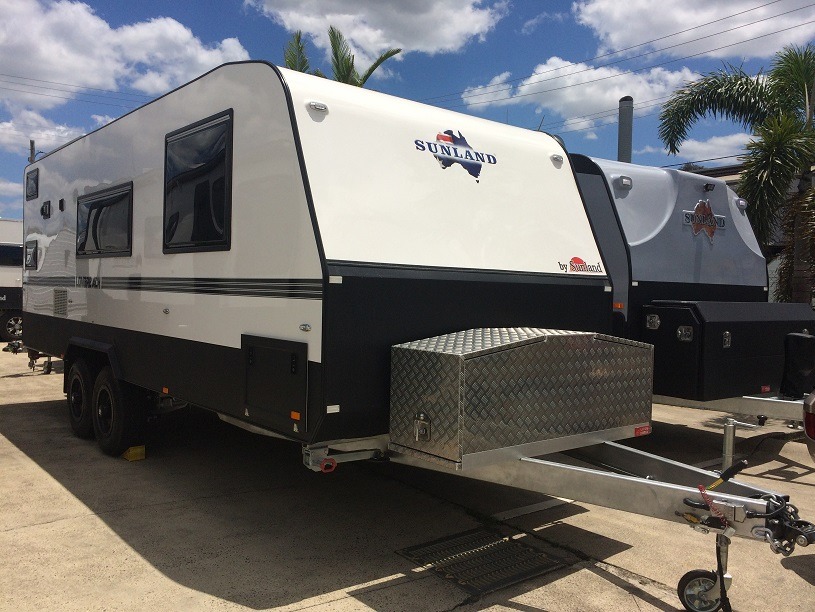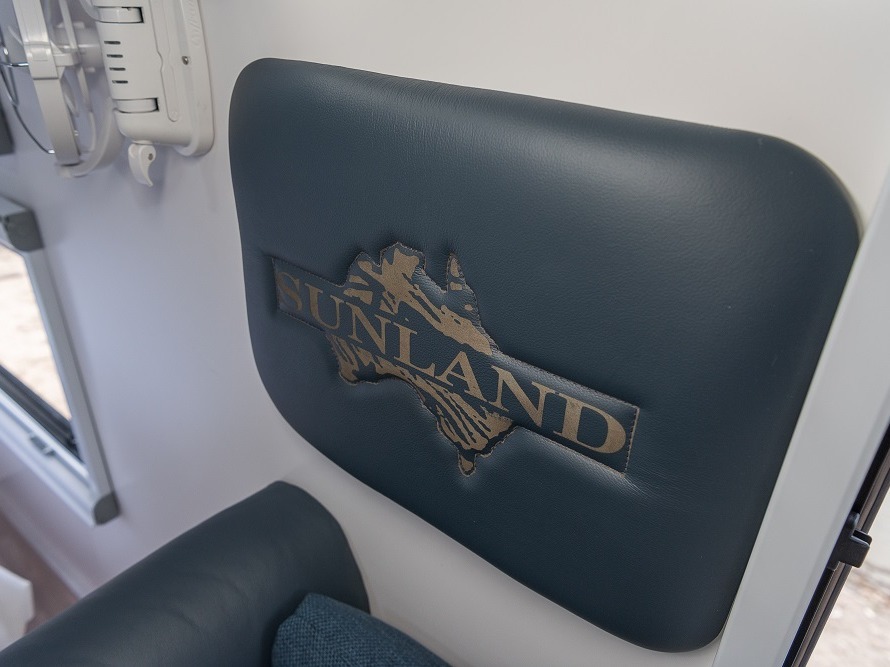 Quality, It's Simply A Matter Of Pride
Passion and enthusiasm from the dedicated staff can be observed from the design stage to the completed product.
Listening to customer needs and wants has resulted in Sunland Caravans producing a product that often exceeds customers' expectations.
High quality interior finishes and fixtures are a stand out feature in Sunland Caravans. The use of exclusive components enhances the functionality while making it truly unique Caravan.
Soft close draw runners, genuine leather seating, solid timbers, 2 pack cabinetry and one piece fibre glass shower cubicles are just some of the features that can be found inside a Sunland Caravan. Including the Blue Heeler and Phoenix models.
With an array of options the interiors of a can be tailored to suit an individual taste.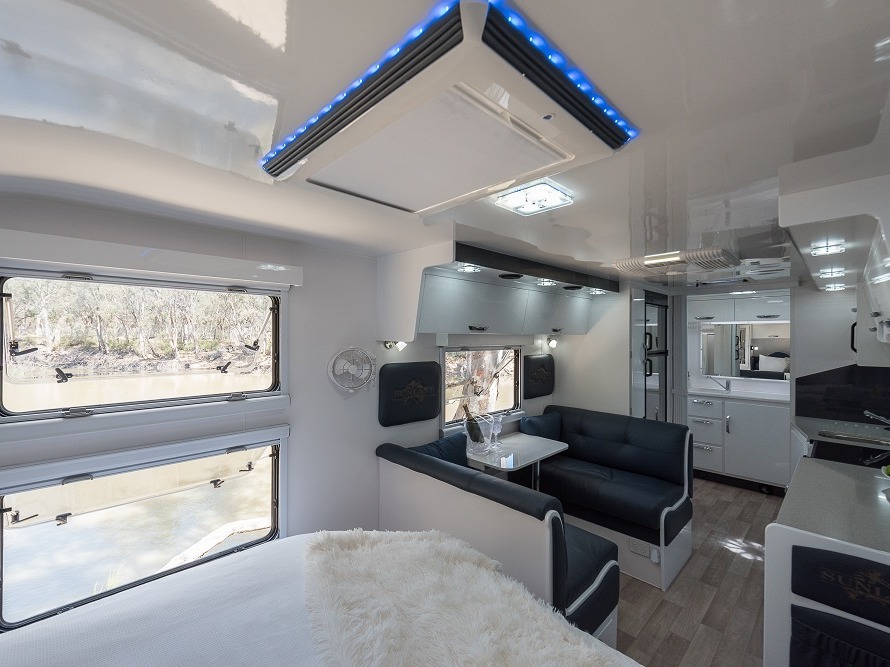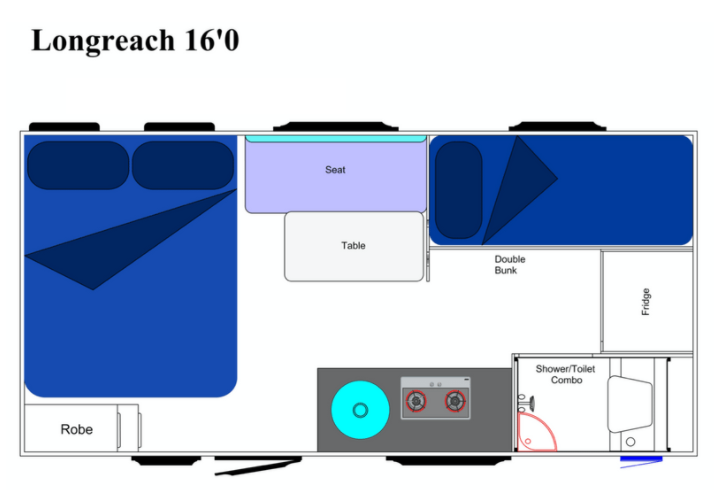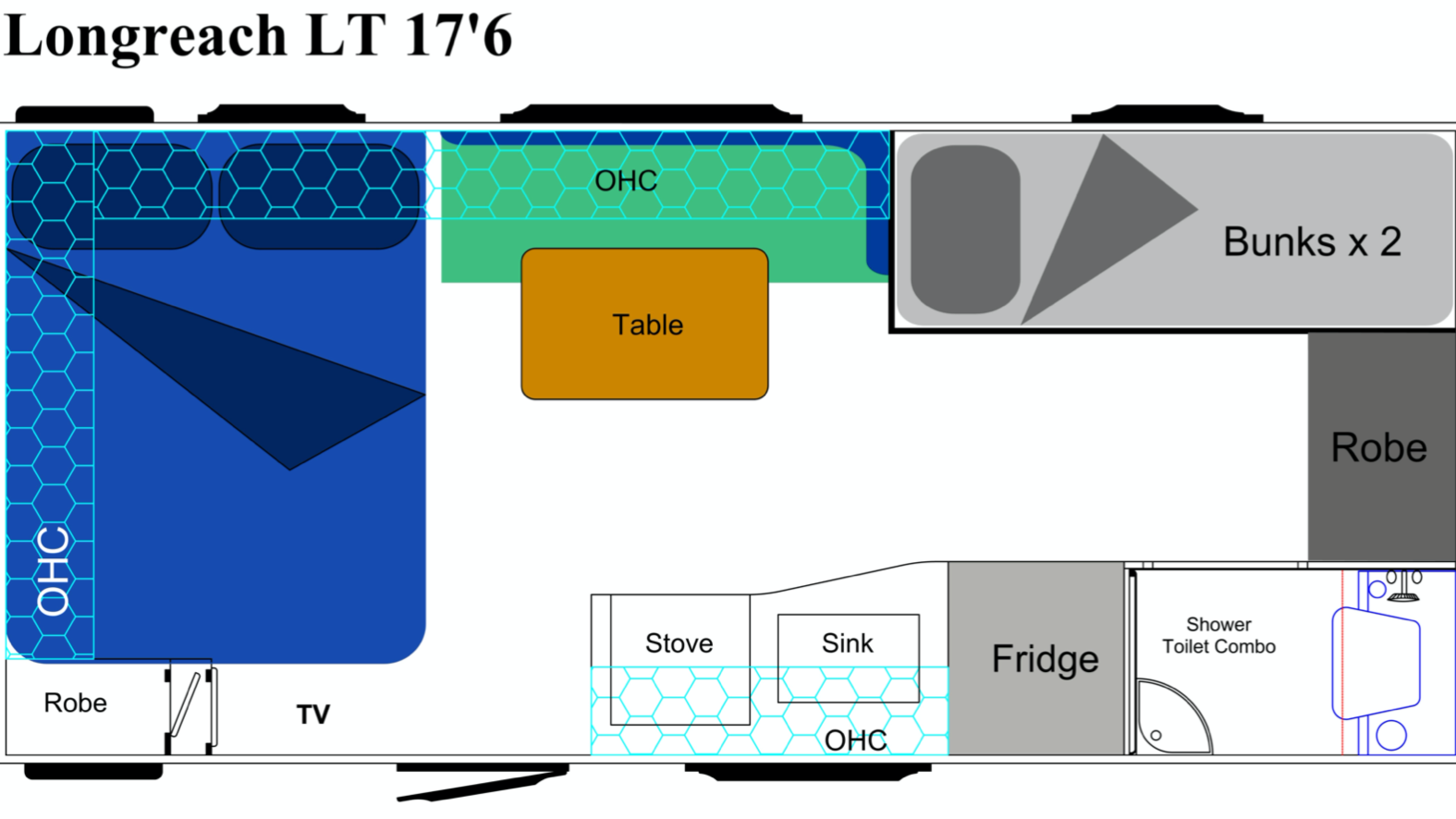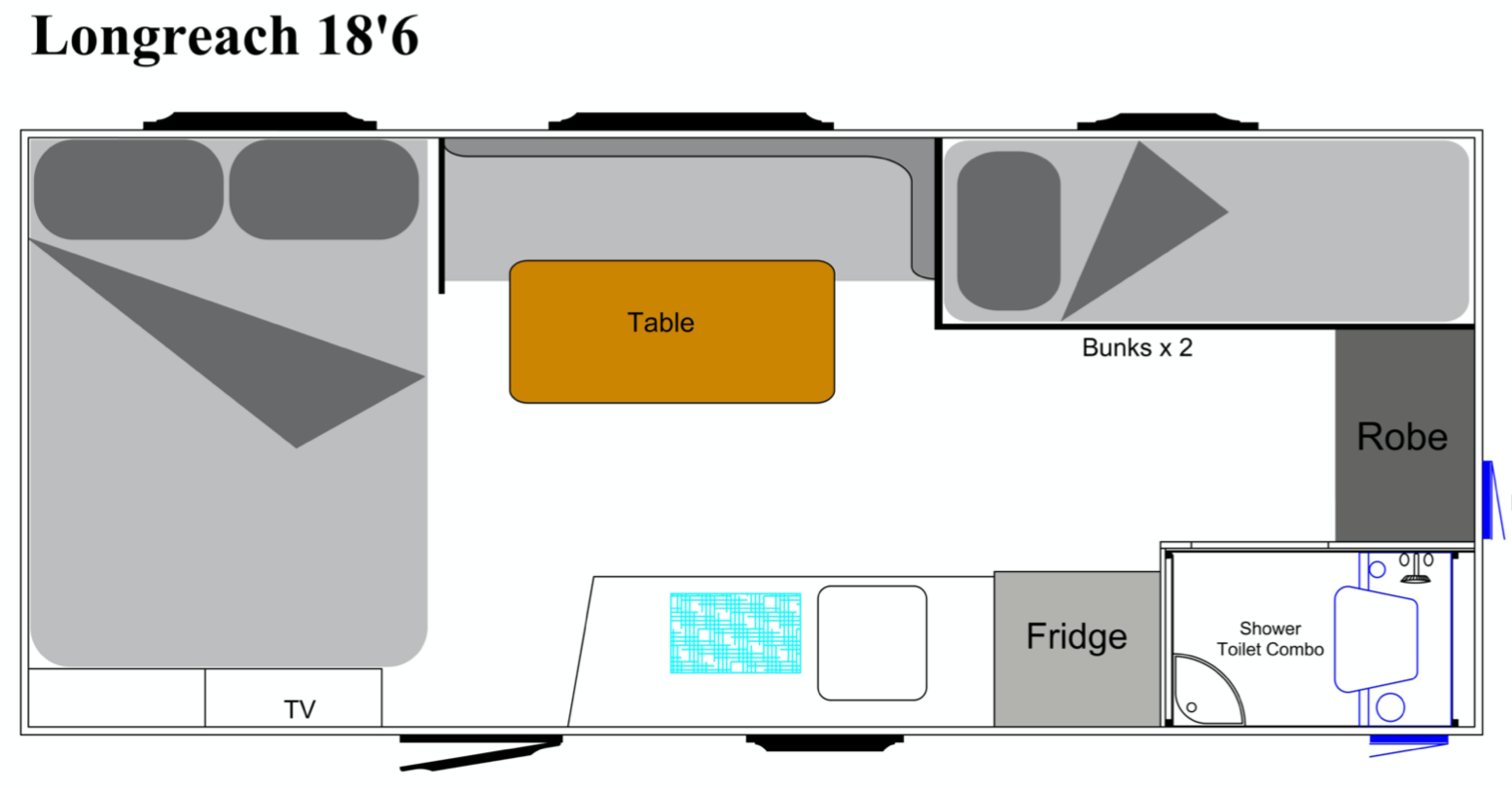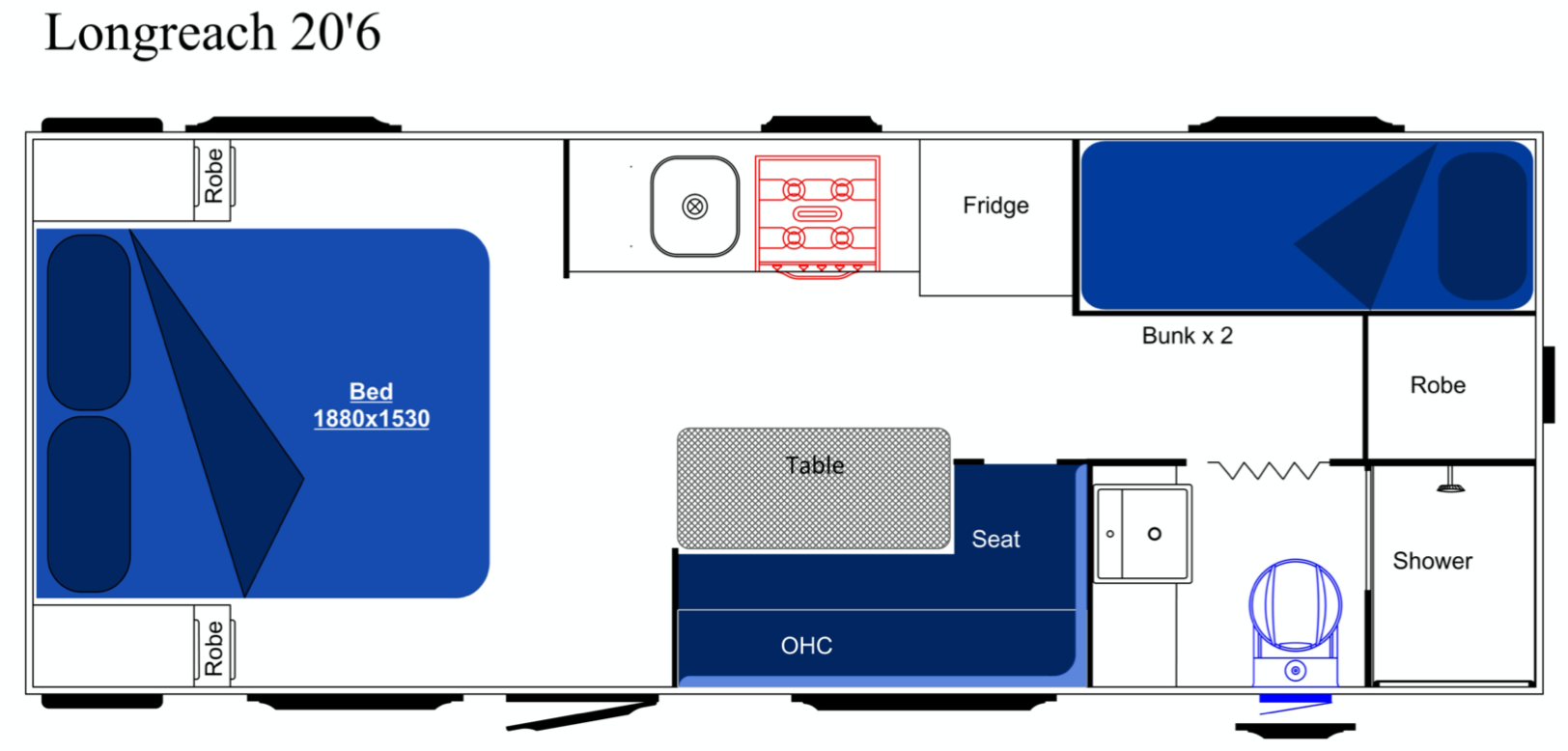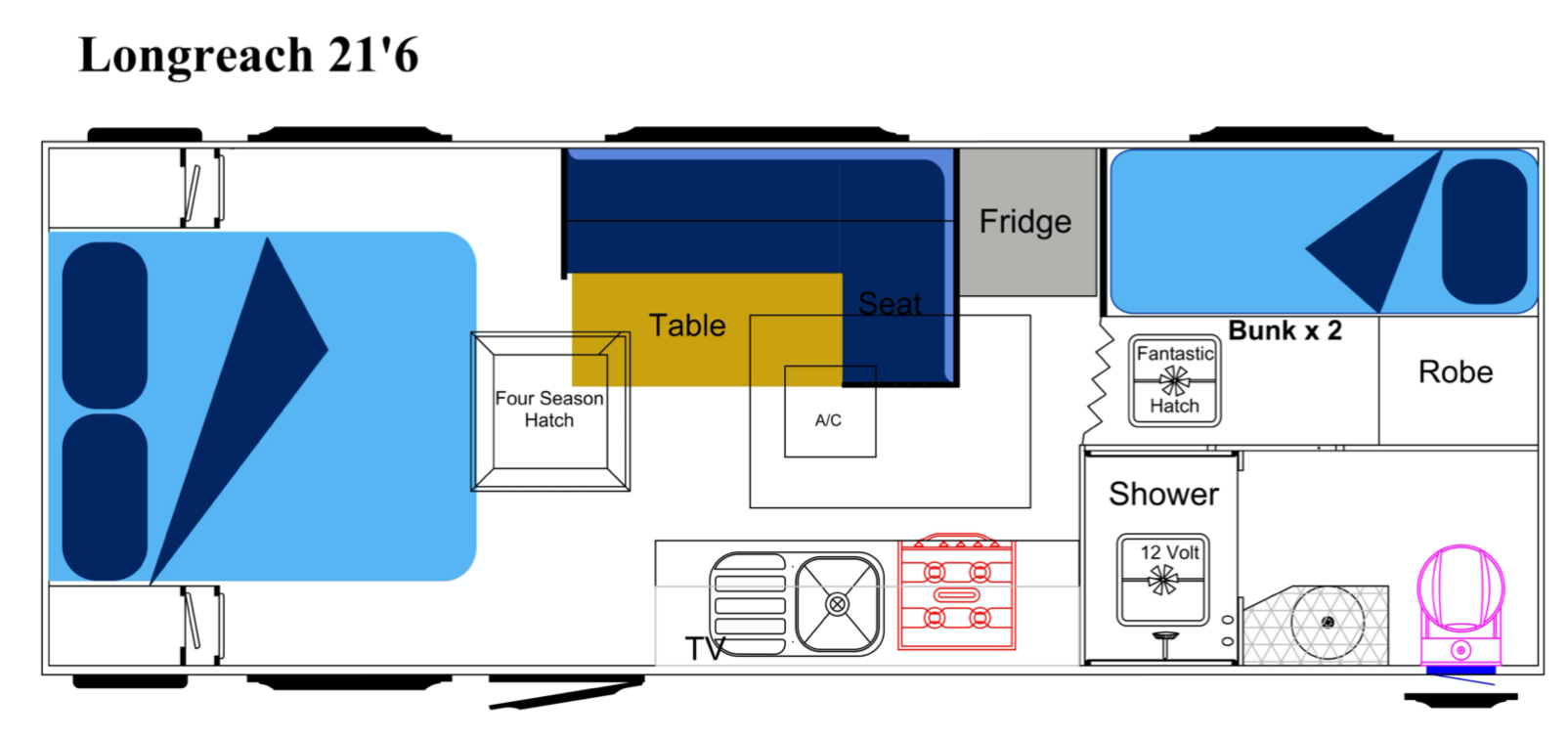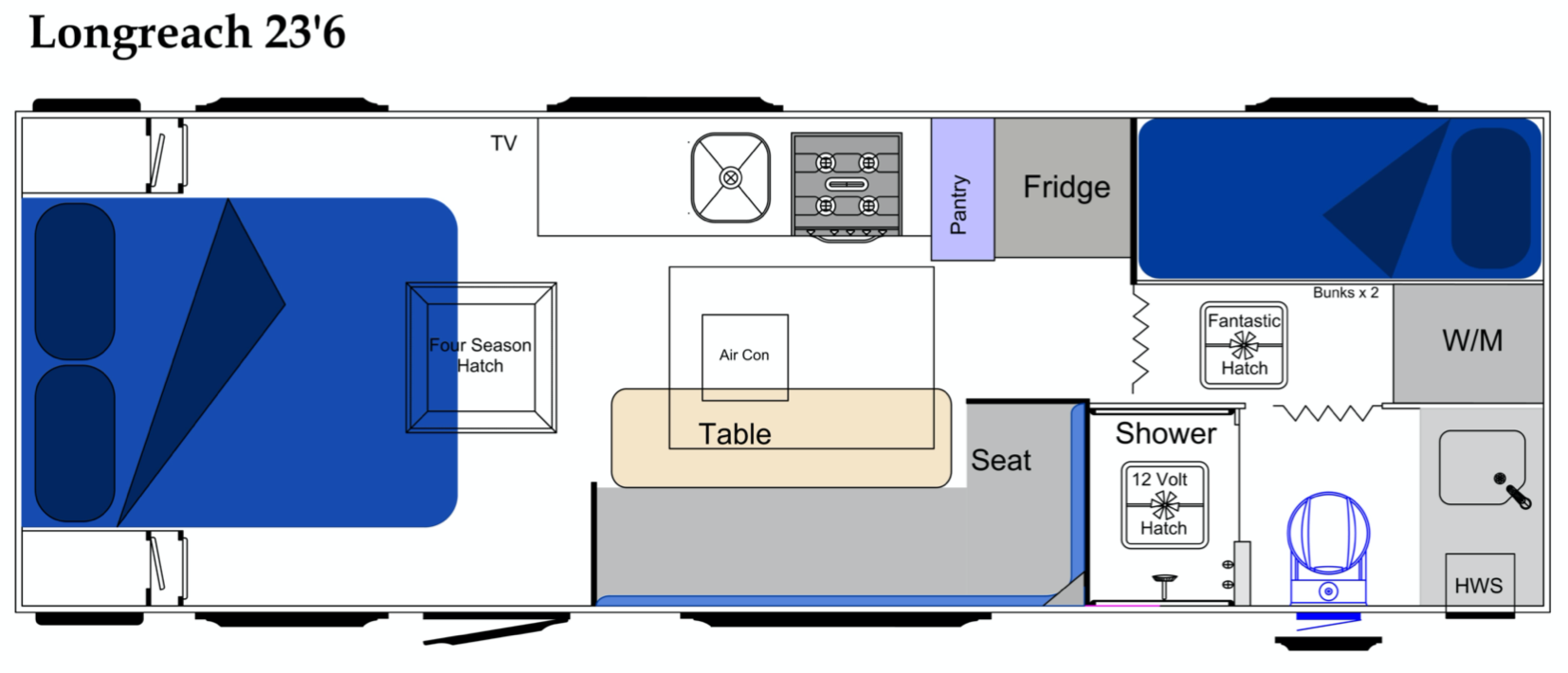 The Longreach is available from 16' to 23'6". Ask about our triple bunk option!