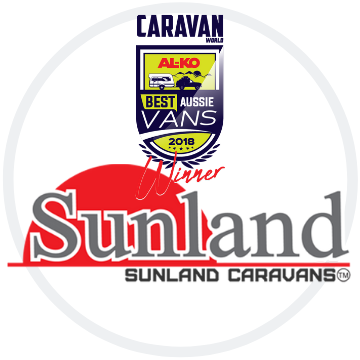 SUNLAND CARAVANS
Quality, It's Simply A Matter Of Pride
Off Road Caravans built by Sunland Caravans are made to last. Where ever you want to go, Sunland will get you there! Our 5 Year Manufacturers Warranty, combined with the incredible 20 Year Chassis Warranty really has you covered. That's how confident we are in the quality of our off road caravan manufacturing!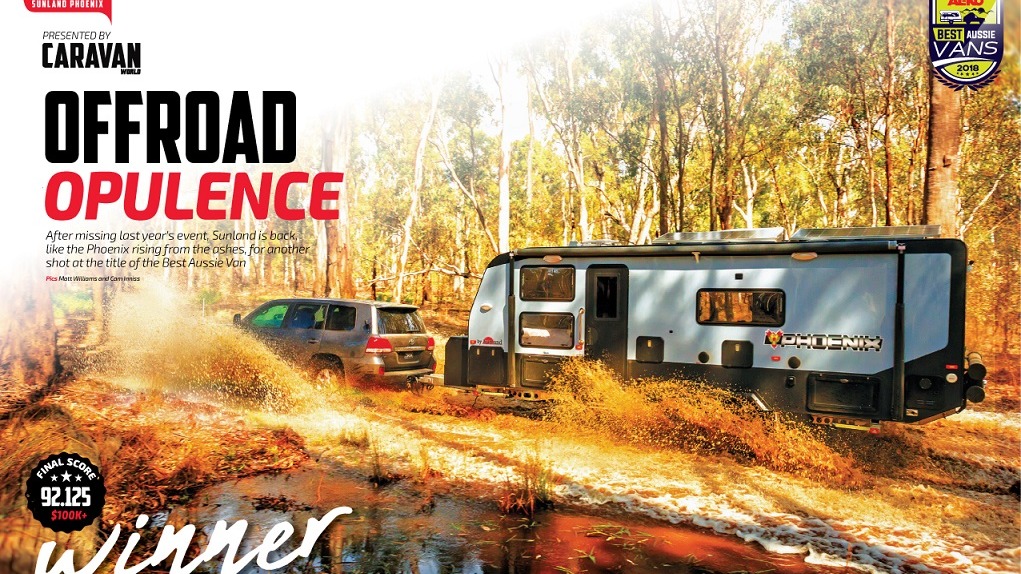 Sunland have been building Off Road Caravans here in Caboolture for over 15 years. Our Caravans have undergone more than a million kilometres of off road testing, to every corner of Australia. So we can confidently promise you the lightest, strongest, most comfortable and well designed off road caravan on the market today.

2024 Sunland Caravans Inclusions. Now Selling.
Longreach Family
Inclusions & Pricing
Please Call
Blue Heeler
Inclusions & Pricing
Please Call
Phoenix-X
Inclusions & Pricing
Please Call
2024 Range Layouts
Click on image below to
view all layouts


'SPECIAL ANNOUNCEMENT'
Sunland Caravans are the first Caravan Manufacturer to comply with the new Australian caravan regulations. Watch the video to find out more.


'THE SUNLAND CARAVANS CHASSIS'
As recorded at the Brisbane Caravan

and Camping Expo, June 2021.


'WATCH THIS BEFORE YOU BUY ANY CARAVAN'
Sunland Caravans Owner, Roy Wyss talks 'Caravan & Motorhome' through the manufacturing process from start to finish...


'21'6" Phoenix Rear Door'
Check out our latest Rear Door Phoenix.


'18'6" Longreach Family'
We love family vans. Check out the layout of this one at only 18'6" including bunks!! We even have a chat with the owner.


'19'6" Blue Heeler'
Take a walk through our latest Blue Heeler Free Camp Edition Off Road Caravan.


'18'6" Phoenix Nomad'
Take a walk through the amazing custom build Phoenix Nomad Diamond Series.




'21'6" Blue Heeler'
Take a walk through our latest 21'6" Blue Heeler with Roy.




'20'6" Blue Heeler'
Take a walk through our latest 20'6" Blue Heeler with Roy.


'23' Phoenix'
Take a walk through our latest 23' Phoenix (with slideout) with Roy.
OUR OFF ROAD CARAVANS - Including The Phoenix, formerly known as the Patriot: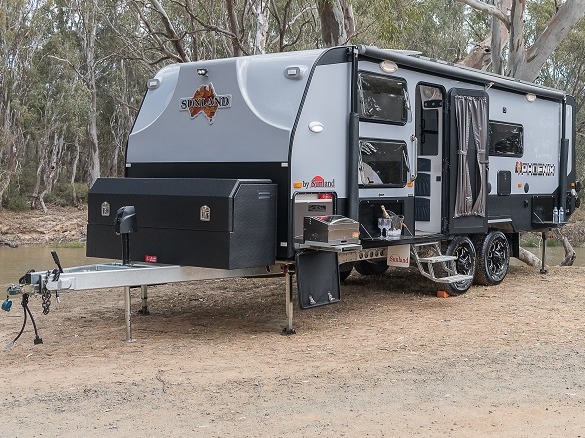 Sunland PHOENIX Off Road Caravan
Our flagship model, formerly known as the 'Patriot'. Winner of the 2018 AL-KO 'Best Aussie Vans'. The PHOENIX is now available as part of our 2024 range in 19'6", 20'6" and 21'6".

Our 'most awarded off road caravan' the Phoenix is the first caravan built at Sunland, still being manufactured at the same factory today. This incredible caravan is designed for those who wish to travel around this beautiful, sun-burned country in style and comfort – yet tough enough to venture heavy-duty off-road.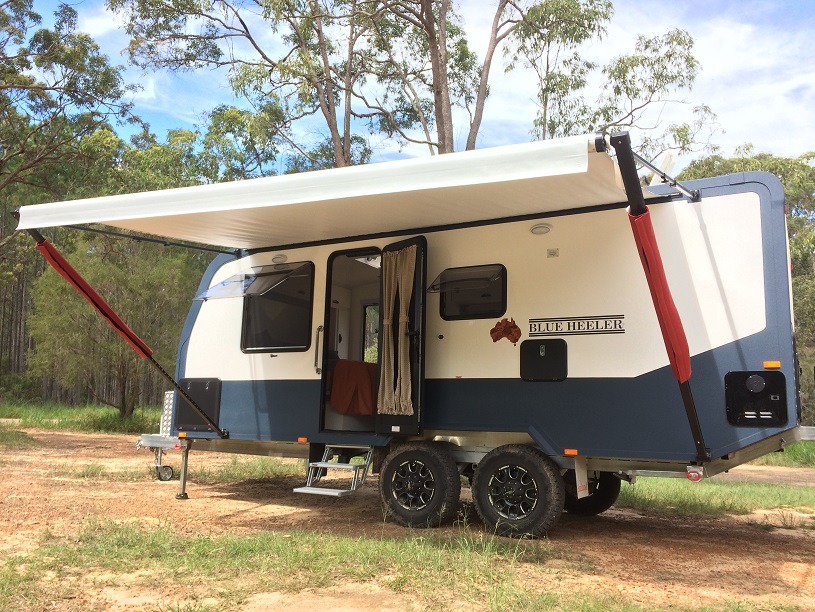 Sunland Blue Heeler Off Road Caravan
The tough, compact off roader that goes with you anywhere. The name 'Blue Heeler' originated from the Blue Heeler Hotel in Kynuna, Central Queensland. The caravan was christened in 2005 when it trekked over 1,500kms to visit the iconic little timber hotel and pub. It has since gained a well-deserved reputation as a real tough off-roader and our best-selling model.

NOW AVAILABLE IN 16' (formerly the Pup), 17'6" (single and tandem, formerly the Scorpion), 18'6", 19'6" and 20'6"!
LONGREACH FAMILY OFF ROAD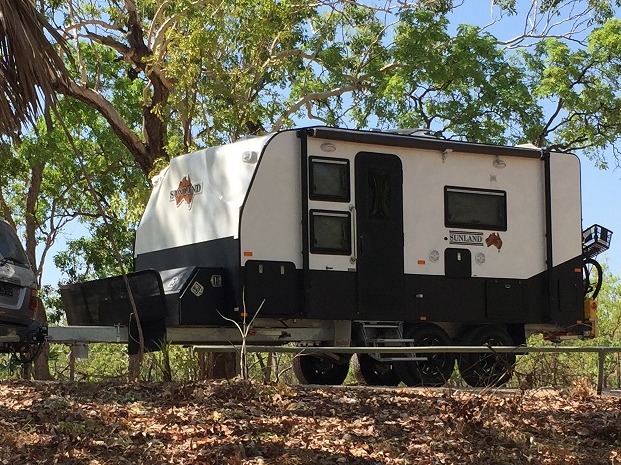 Sunland Longreach Off Road Family Van
The original Longreach was the first Sunland Caravan ever built. Years later and thousands of kilometres, on some of the harshest terrain the Australian outback has to offer, the Longreach has proven it will withstand the test of time. Perfect for families looking to adventure together. Small, light and strong, yet luxurious and superbly designed inside, to offer all the amenities you might need.

The Longreach Family is available in 16', 17'6" (both single axle), 18'6", 20'6", 21'6" and 23'6" in our 2023 range.

* Family of 5? Triple Bunk Option Also Available!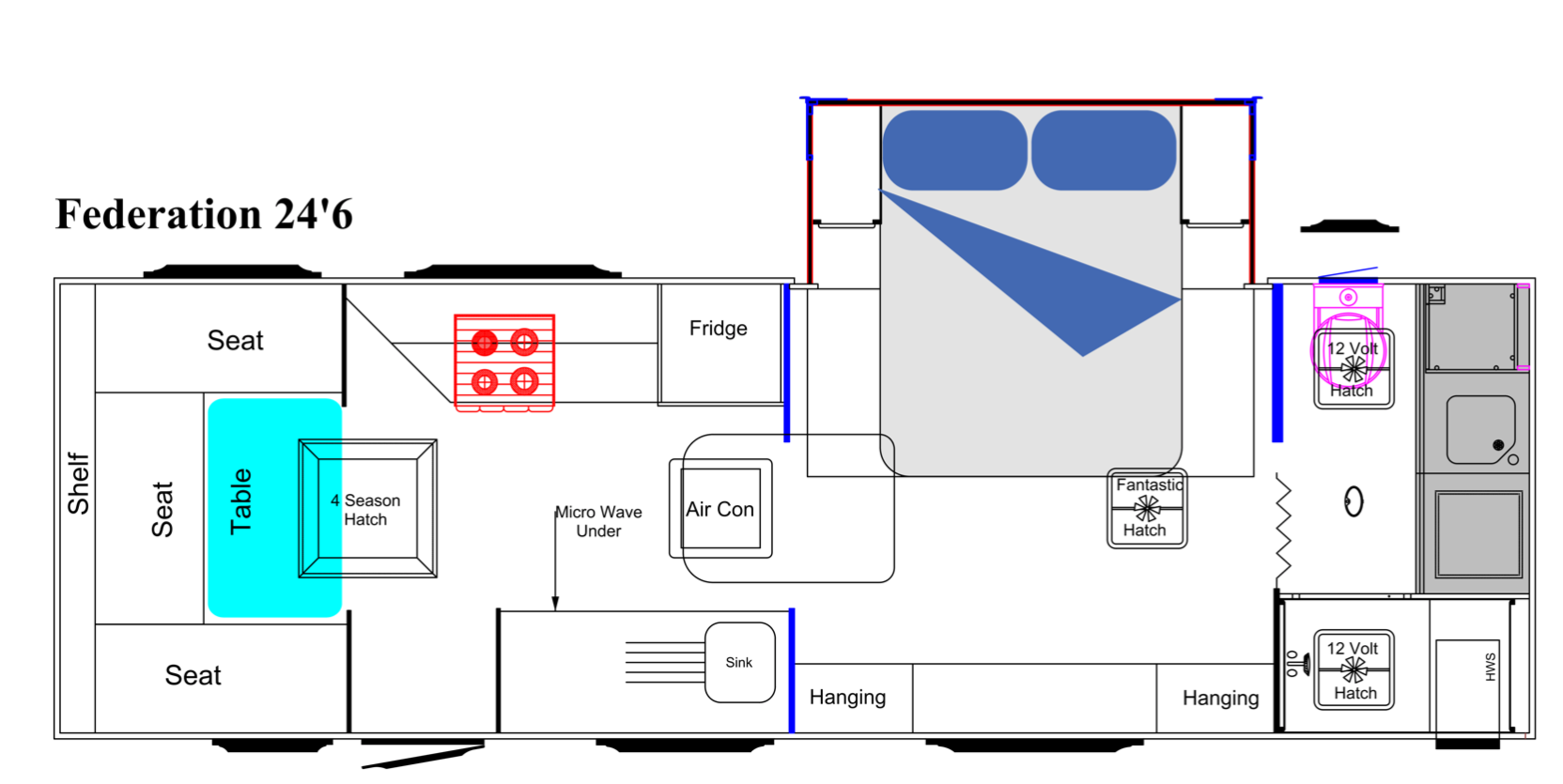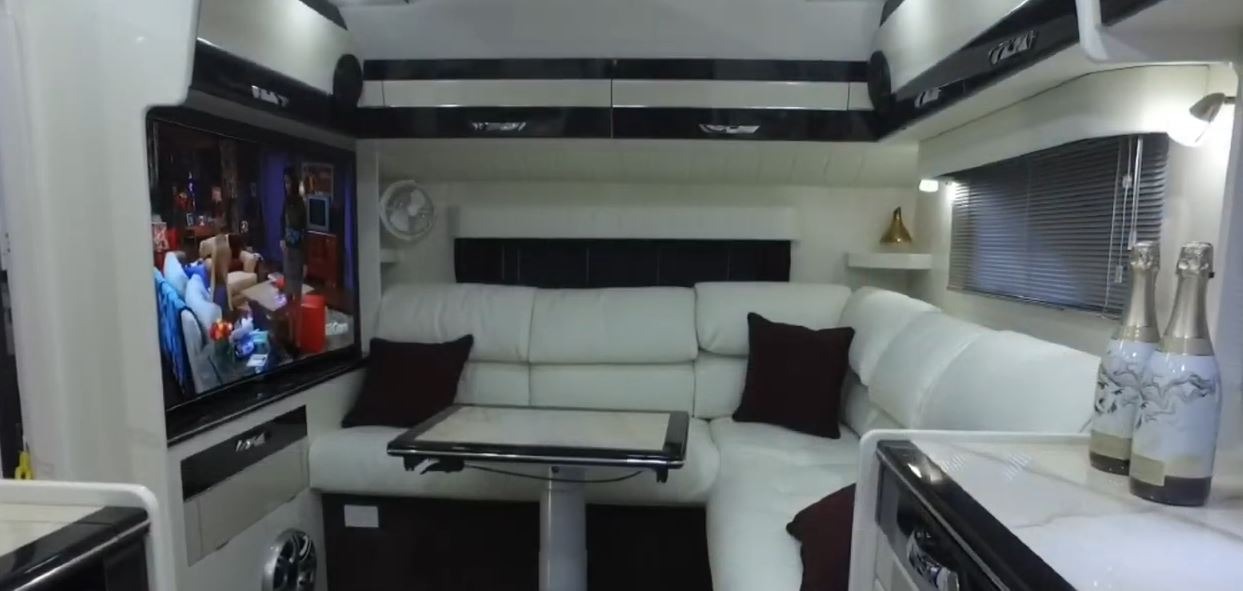 Sunland Custom Caravans
At Sunland Caravans we build to order. That means that your caravan is built specifically for you.

If you are after something specific and it isn't in our standard range than a Sunland Custom Caravan is the option for you.

Some of our customers have told us that other manufacturers that don't want know about their custom caravan requirements. We not only want to hear about your dreams, we want to design and construct them!
TELL US ABOUT YOUR CUSTOM CARAVAN WANTS
Listen To What Our Customers Say…










Because
It's Our Customers That Matter Most.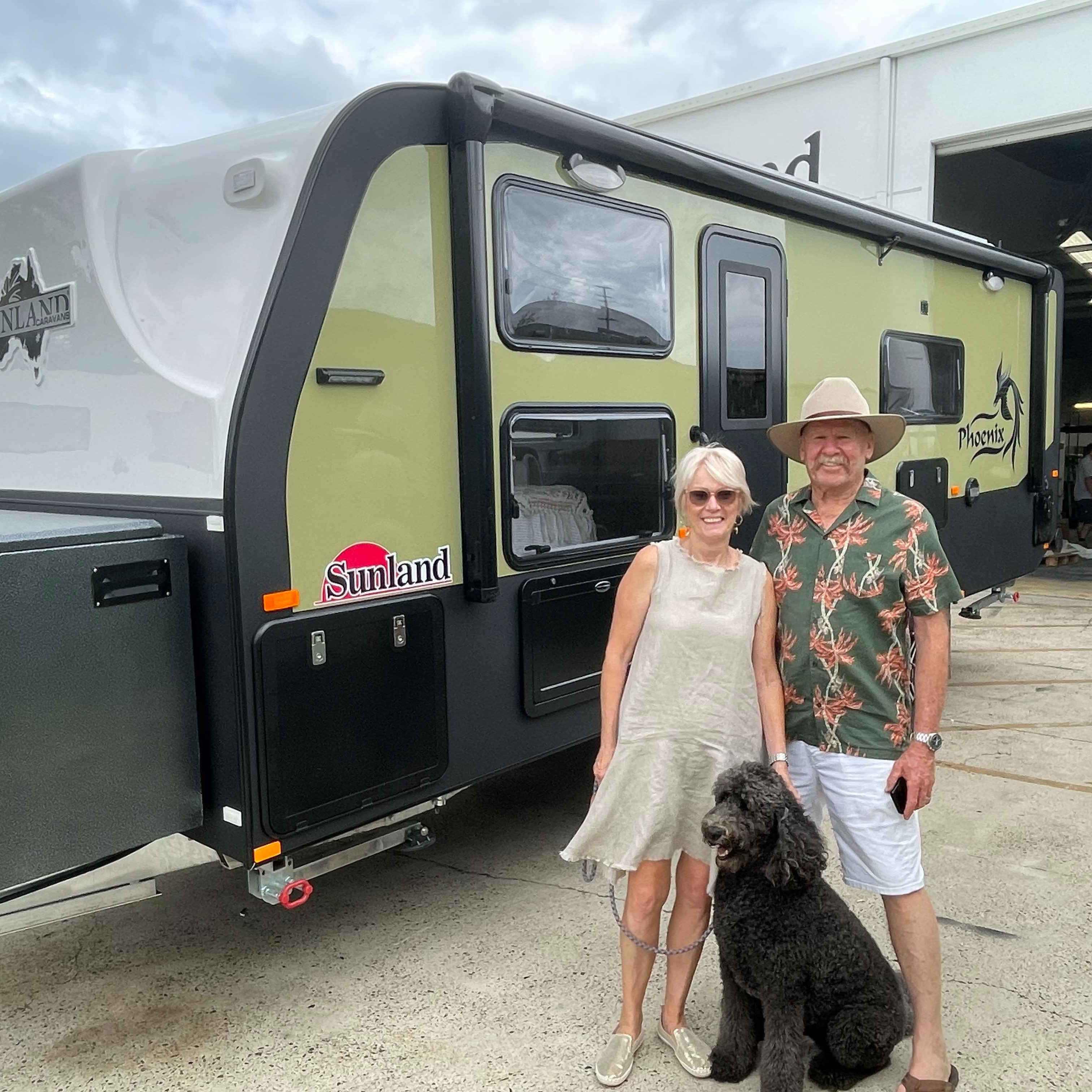 Rod & Jen
Thank you all for a fantastic van

It tows and brakes beautifully
Cant believe how good !!!!!!

We love it

Cheers
Rod and Jen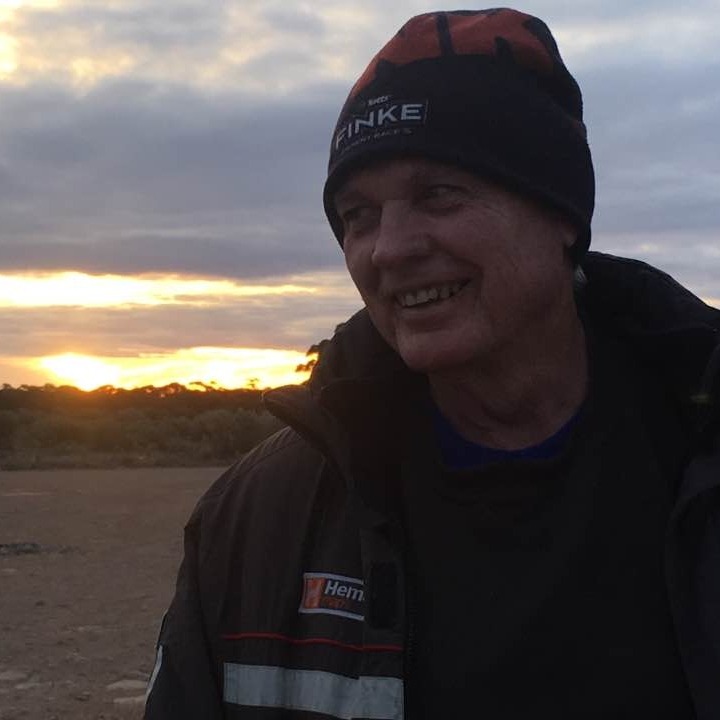 Wallace G.
Love our Van, it truly is off road, we tested it on the Gibb & Oodnadatta as well as tracks less travelled. Great service and Roy is always thinking of new innovations which the team happily retrofit. We encounter van envy regularly. 'Why would you buy any other van?'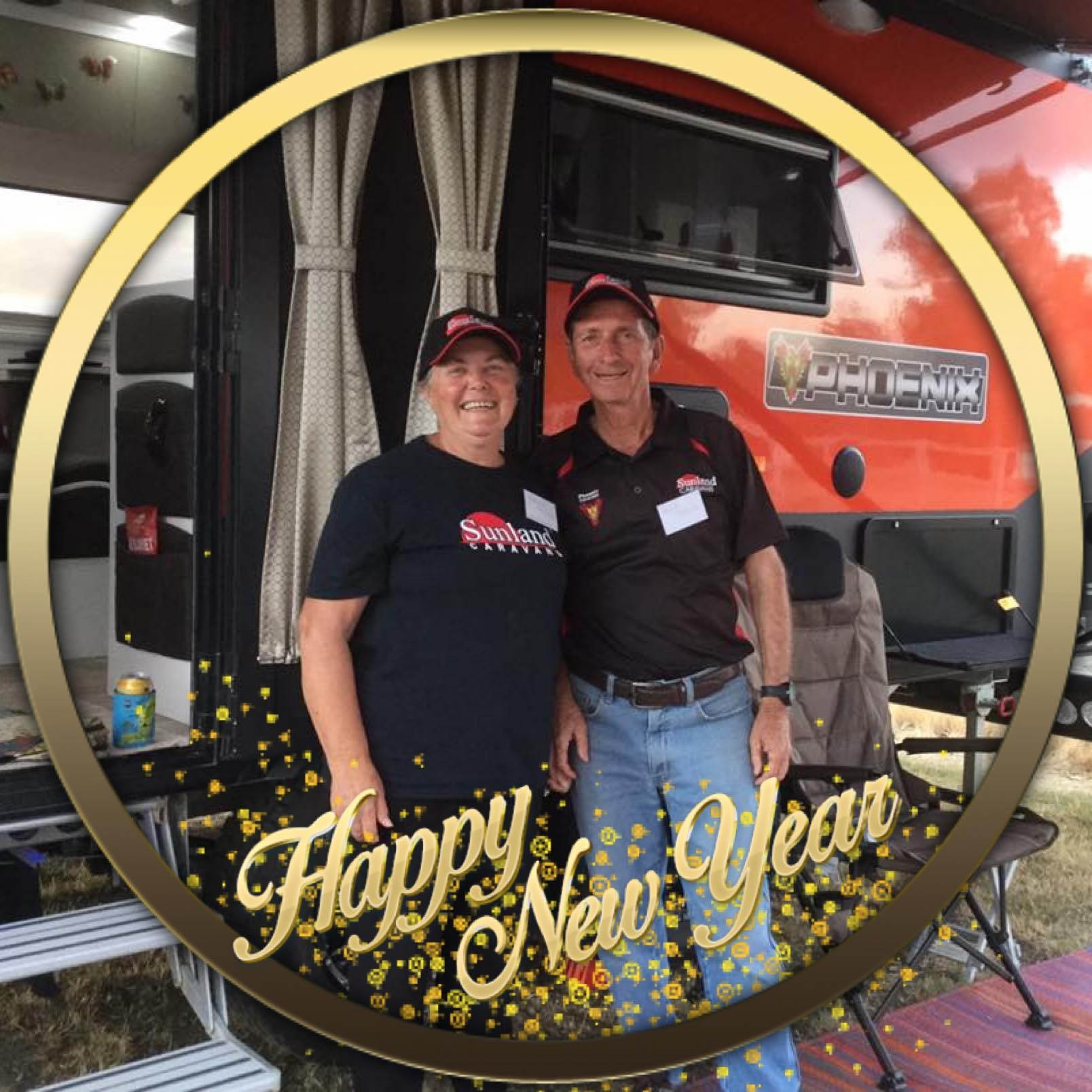 Narelle P.
We are the very proud owners of our 3rd Sunland Caravan having updated our vans as our lifestyle and travel requirements have changed. The whole team at Sunland always offer friendly and prompt service and we are only too happy to recommend their vans to anyone who is interested.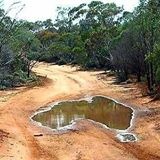 Ollie W.
We also love our Sunland which we have had 15 months. Outstanding support & service from the Sunland team who helped sort some small issues. We would also highly recommend the Sunland vans to any discerning prospective owners.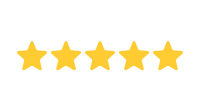 We are having such a great time travelling Australia in our van. Thank you Sunland for not only building us a great van that is so comfortable to tow and live in, but also for your after sales service. It was very comforting to have you on the end of the phone when my shower ran cold even though it was because I had forgotten to turn the gas on 😏. We love our van and I can not recommend it highly enough.
- WENDY R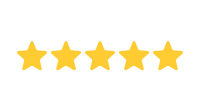 Exceptionally good ongoing after sales service even though I bought my Sunland Patriot four years ago (minor issues only). Top quality build that stands heads and shoulders above other caravans.
Do I still love my Sunland - HELL YES
- DAVID M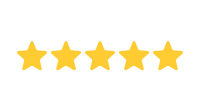 Have taken our van all over, Great Central Rd; Strezleki Track, Gibb River Rd and more. Has performed to the high standard that we expected of a great product. Have not come across any Sunland owners who are not happy with their van. Looking forward to many more adventures.
- JANELLE H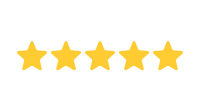 We are more than happy with our Longreach 20ft-6 caravan. 2018 model
Have done over 10,000 havent had any problems at all, infact the towing is amazing
you don't even know it's behind us. The Instant hot water is great, the 1000 watt Inverter
Has been wonderful, have been able to put kettle on, then toaster,then our baby fry pan how good is that, the gas heater heats up the van within 10mins.
Should have had a Sunland Van years ago, this van is stress free.
Congratulations to Roy, Tarro & all the team at Sunland u have made us the perfect van.
John & Anne from Buderim Qld.
- JOHN M
"We recently had our van custom built by Sunland after approaching other manufacturers, who told us to "go away" as they were not interested in building anything like what we wanted, some were even rude about it & now I see they are all jumping on the band wagon.
Sunland however, welcomed us with open arms & endorsed our ideas.
Working with Roy's experience & knowledge, we were able to achieve our Phoenix Federation Grand Tourer.
Since then we have been so impressed & happy with our van, that we have engaged Roy to build us another Phoenix to our specifications, including the same high end spec levels as our previous van, & again with Roys innovative input in turning it into an extreme off road van.
We intend to use this van for our weekend getaways with other family members in order to get to restricted access areas, like National Parks & beaches etc. as our larger van would not be as maneuverable in these tight areas.
Looking forward to it & can't wait for it to be delivered."
- TED & PAM
Watch a recent interview with owners Geoff & Sharon.
Sunland Owner Roy Wyss catches up with these proud owners at the owners group gathering!
Complete Caravan Care
Top-Quality Caravan Maintenance And Repair By Our Experienced Team
All The Resources At Our High End Manufacturing Facility Are Available
Sunland Caravans Are A Leisure-Tec & Truma Approved Service Agent
Insurance Work
Trust Sunland to perform all Insurance claim work, to the standard required and within good time. All repairs and replacements done, no matter the shape or size!​
Warranty Work
Keep your caravan in optimal condition with regular check-ups. Our highly experienced team will perform the required warranty maintenance and more to keep your coverage in place.
Water Leaks
Don't let water become an issue. Bring your caravan to us at the first sign of trouble, let our experts find the source. We have years of caravan repair experience behind us.
All Electrical Work
From Air-Conditioning, Solar, wiring, battery and power management, vehicle hook up our top electrical team can do it all, they know caravans.
Gas & Safety Cert
We use only the best, expert caravan qualified inspectors and technicians. Catering for all makes and models, keeping you and your family safe.
Upholstery
Our dedicated, highly experienced upholsterer, working from the factory on our new vans, is also available for any repairs and customisations.
Frequently Asked Questions
What's the difference between your caravans versus others?
We get some variation of this question every week! It comes down to experience gained from over 20 years of manufacturing off road caravans.
We pride ourselves on being true innovators and industry leaders.
How can you seriously offer a 20 year warranty on your chassis?
It is possible because we control the entire production process. From the chassis thru to the finished van 90%, including the chassis is manufactured on site. Our CNC machine and spray booth means we really do it all.
What's the correct tyre pressure for my caravan?
This can depend on several factors, the weight of your caravan, are you traveling off road or on the highway. If you are ever in doubt our team are just a phone call away!
​
Today
_:__ __ - _:__ __
_:__ __
_:__ __
__